The international advocacy campaign launched by the WYCJ movement, through the organization of various events in recent years and the work of its members, has spread to a multitude of countries and continents. However, the campaign has still little affected Africa, particularly French-speaking Africa. This is one of the reasons that prompted the French branch of the WYCJ movement supported by the Normandy Chair for Peace to extend the initiative to French-speaking countries on the African continent in 2021 by creating cooperation between the different French-speaking groups. There are indeed 26 French-speaking countries in Africa, which is equivalent to a relatively considerable amount in terms of votes at the United Nations General Assembly in order to have the advisory opinion that the WYCJ movement supports accepted.
The main objective of this project is to disseminate this campaign to various national actors, whether in the academic or associative field, in order to create new national branches of the WYCJ movement. Ultimately, there is a desire to create synergy between the different French-speaking branches through a constant exchange of information and common actions to advance the movement more in depth. Moreover, this cooperation from a strategic point of view can help unlock certain votes from more recalcitrant states that are more likely to give in to the pressure of numbers.
Several contacts have thus been established in various French-speaking countries and particularly in West Africa. In particular, the JVE Côte d'Ivoire association within the JVE movement (Young Volunteers for the Environment) and the Movement of Young Ecologists of Burundi have committed to resuming the movement in their respective countries.
Sponsors:
The Movement of Young Ecologists of Burundi is a non-profit association that was created by young dedicated environmentalists who put together their ideas to face the climatic conditions in order to bring their modest contribution through sensitization and advocacy in the concern to preserve the climate system appropriate for the interest of the present generation and that to come in Burundi and in the East African community of which Burundi is a member. Calling on the political authorities to take urgent and effective measures is one of the priorities of this young environmentalist.
JVE Côte d'Ivoire is a well-organized association whose structuring has allowed representation throughout the national territory and having voluntary, dynamic and well-trained members, who work to ensure that it remains a reference.
Ali Ouattara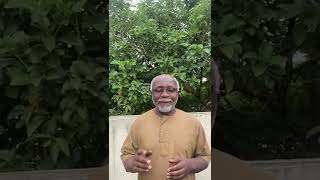 Coordonnateur des Coalitions de l'Afrique Francophone pour la CPI
Co-coordonnateur du Réseau Africain pour la Justice Pénale Internationale
Past Président Amnesty International Section Côte d'Ivoire
Expert Formateur Université Allassane Ouattara de Bouaké
Expert Formateur Université des Droits de l'Homme (UDDH-CNDH) d'Abidjan
Expert et Consultant en justice internationale
Educateur en Droits Humains
Directeur de publication du magazine « La Haye »
Direction de publication du magazine panafricain « Human Dignity »
Ecrivain. Auteur du livre « Côte d'Ivoire – CPI : Mariage d'amour ou mariage de raison ? »
World's Youth for Climate Justice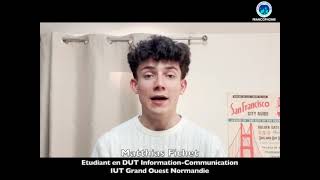 Vidéo réalisée par les étudaints du DUT Information et communication (IUT Grand Ouest) pour WY4CJ
Sorry, no post to display.