David M. Forman, Director of the Environmental Law Program at the University of Hawaiʻi at Mānoa, recently discussed his involvement with the Normandy Chair for Peace during a conversation with Emilie Gaillard, the General Coordinator of Normandy Chair of Peace. Both have had a long-standing partnership that started back in 2015-2016. During that time, Forman was organizing the inaugural Climate Justice Moot Court for the World Conservation Congress, which was scheduled to take place in Honolulu in September 2016. It was then that he was introduced to Emilie Gaillard, who was recommended by a colleague at Pace University because of her fantastic book on the rights of future generations.
David Forman's Inspiring Journey with NCP & Unforgettable Co-Authoring Experience with Prof Gaillard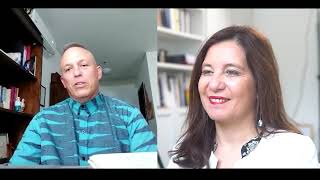 Professor Aragão praises NCP's open approach to research & interdisciplinary teams.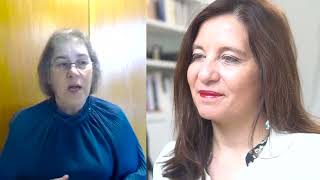 Prof. Aragão and Prof. Gaillard discussed the work of Professor Michel Prieur, the Professor Emeritus of Law, who created the first line of research of Normandy Chair for Peace on legal indicators measuring the effectiveness of environmental law. In 2019, lawyers from four countries, including Tunisia, Brazil, Portugal, and France, participated in a project called Measuring the Effectivity of Environmental Law through Legal Indicators. The project aimed to understand legal indicators' concept of effectiveness in environmental law and expand it to national laws by creating interdisciplinary teams to develop a questionnaire to assess the effectiveness of law applicable to nature conservation areas. The questionnaire was addressed to stakeholders to determine the law's effectiveness and was submitted to a pool of participants for feedback to improve it for further applications. The project highlights the importance of scientific tools to assess and measure sustainable development.
Emilie Gaillard was brought in as an expert and judge, as well as a coach for the team members. The event was a huge success, and it caught the attention of the IUCN World Commission on Environmental Law, who was thrilled with the final product. Forman and Gaillard later met at the Cebu University in the Philippines, where Gaillard invited Forman to be part of the scientific committee for a proposal to the Normandy region related to a symposium that eventually took place in November of that year.
Later, Emilie Gaillard with her colleagues petitioned the Normandy region for the creation of the Normandy Chair for Peace, and creative litigator, organizer and activist for environmental legislation Tony Oposa was selected as the chair. Forman was present when Oposa was announced and met the Director of MRSH, Pascal BULEON, and all the wonderful staff at the Normandy Chair for Peace, MRSH and CNRS. From there, a highly productive and enjoyable partnership with institutions around the globe began: involving academics, innovating legal concepts, improving scientific diplomacy and, finally, promoting youth education on peace with the Earth.
In 2019, Forman and Tony Oposa were invited by Pacific Island students fighting climate change to give a presentation at their very first public event in Vanuatu. While Tony couldn't attend, Forman talked with the students who were interested in their efforts to have the International Court of Justice issue an advisory opinion on rights of future generations in connection with human rights.
Thanks to support from Normandy Chair for Peace, Emilie, Alyn Ware, and many others, the students organized themselves and came together for the World's Youth for Climate Justice. Normandy Chair for Peace also supported Forman's trip to Vanuatu as well as subsequent international conferences at COP26 in Glasgow, COP27 in Sharm el-Sheikh, and the IUCN World Conservation Congress in Marseille, and his participation proved very fruitful in these landmark events.
Forman also talked about the amazing international summer school organized by the Normandy Chair for Peace in which students from India, Pakistan, Africa, USA, Europe and other parts of the world participated along with the French students.
Forman is also interested in the indigenous line of research and was the co-editor of the very first volume of the Normandy Chair for Peace's publication Legal Actions for Future Generations (Peter Land, 2020), which was Emily Gaillard's brainchild. The book contains some fantastic work on international environmental law and human rights being done in France. He shared his unforgettable co-authoring experience with Emilie Gaillard.
In the future, Forman plans to be involved in a resolution before the IUCN calling for renunciation of the Doctrine of Discovery. He hopes to play a role in Oceania and continue his advocacy on the climate line of research, as well as the indigenous line of research.